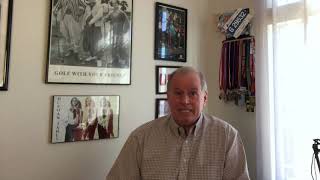 REBAC Marketing Strategy and Lead Generation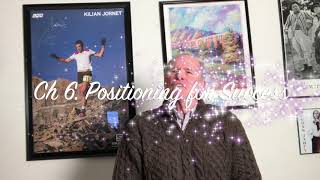 CRS One Day Creating Listing Abundance
CRS 200 Business Planning and Marketing
CRS 201 Listing Strategies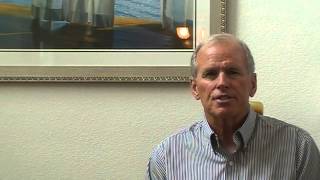 CRS 202 Sales Strategies for the Residential Specialist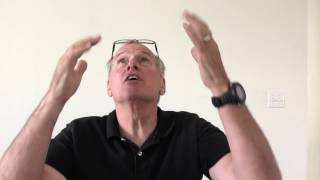 CRS 206 Technologies to Advance Your Business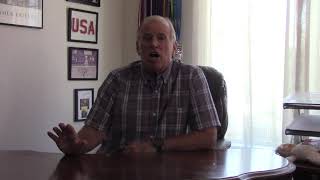 CRS 210 Building an Exceptional Customer Service Referral Business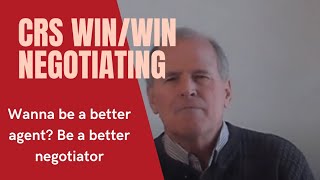 CRS Win Win Negotiating Techniques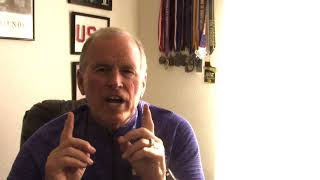 CRS 7 Things Successful Agents Do Differently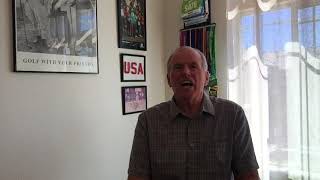 CRS Top of Mind Techniques to Boost Your Brand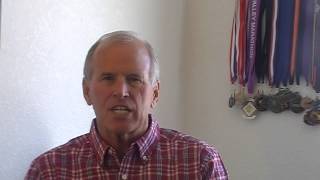 CRS Converting Leads Into Closings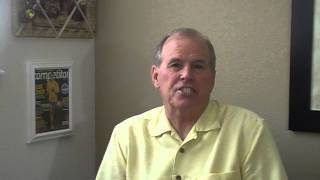 CRS 103 Mastering Time to Achieve Your Goals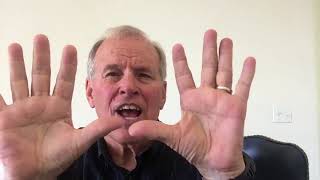 Real Estate Negotiation Expert (REBI)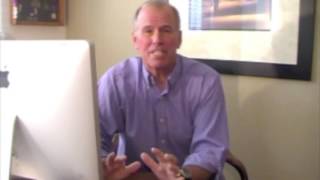 Senior Real Estate Specialist Designation (REBAC)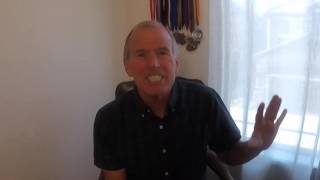 Military Relocation Professional Certification (REBAC)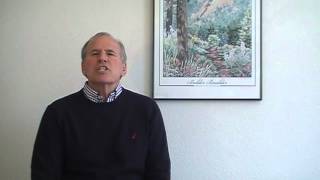 Accredited Buyers Representative (REBAC)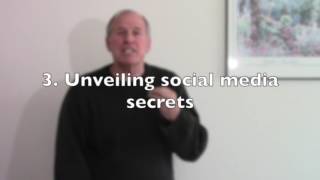 E-Pro Day One (REBAC)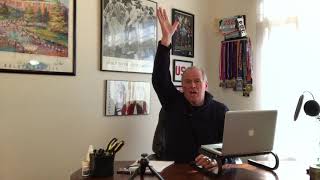 Generating Buyer and Seller Leads (REBAC)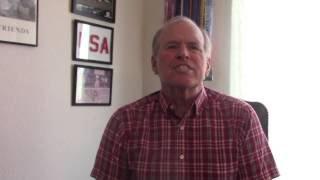 Pricing Strategy Advisor Certification (REBAC)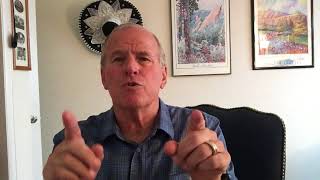 Real Estate Safety Matters. Safe Business = Smart Business. (REBAC)
REBAC Marketing Strategy and Lead Generation

A brand-new course from the good people at REBAC called Marketing Strategy and Lead Generation is out in 2020 and might be a great way to restructure how you think about getting more business or just being more effective at doing what you're doing. The course combines some content from the now defunct Generating Leads class as well as the Marketing Reboot AND updates and streamlines the content to give it relevance and clarity. The course has six chapters: 1. The Importance of Marketing 2. Personal Branding 3. Developing a Plan (sphere) 4. Tools and Tactics 5. Tracking and Measuring Marketing Efforts 6. Converting and Creating a Plan Also focuses on: Latest lead apps and programs, Bridging the Do/Do Gap, What is relevant marketing content, Word of Mouth marketing.

CRS One Day Creating Listing Abundance

Several years ago when one day classes were in their infancy, I looked for the opportunity to help create a one-day listing class. While the two-day listing class may have been the best class I ever attended as an agent and quickly became my favorite to teach, I knew a one-day version might be even better. I was right. Creating Listing Abundance is a fabulous combination of some of the best content from the two day Listing Strategies course, with a BUNCH of 21st century relevancy added to make this course a MUST TAKE for anyone interested in creating……......well, listing abundance.

CRS 200 Business Planning and Marketing

The Business Planning and Marketing course (CRS200) from the Council of Residential Specialists will help you create a strong business that will withstand any market condition – while making a profit. Upon successful completion of this course, the student will be able to: Develop a business plan to focus your business and begin making educated financial decisions Determine financial goals to create a budget and increase your profits to last through retirement Create a marketing plan that works with your objectives to get listing sold Identify action plans to implement that will work to achieve long-term personal and professional goals

CRS 201 Listing Strategies

The quality of an individual's listing skills can give him or her a strong competitive edge. Only those professionals who learn proven listing strategies will win over the client and increase their conversion rate. Listing Strategies provides students with the important skills necessary to conduct successful listing presentations, price a home to sell, close the transaction and market and promote effectively. The course takes students through an actual listing presentation that helps them understand the key steps in this process and create a system for success. Students will be able to: Conduct an effective listing presentation Give Seller guidance and counseling Price a home to sell in any market Utilize Closing techniques Marketing plans and servicing systems Sellers' needs and motivations

CRS 202 Sales Strategies for the Residential Specialist

Top sales associates enjoy a competitive advantage because they understand what motivates and influences their customers. Sales Strategies gives students the inside track to win over prospective buyers by teaching them the necessary strategies that make their sales quick and efficient. Students will learn how to work with today's new buyer through counseling, salesmanship and negotiation. These effective strategies will give agents customers for life. Course Content: Understand buyer motivation Eliminating sales resistance Creating trust and loyalty from buyers Negotiating skills

CRS 206 Technologies to Advance Your Business

Today's internet enabled real estate market requires sales agents to work faster and be more responsive than ever. The ability to quickly access and exchange information – anywhere, anytime – can be the difference between making and breaking a transaction. The 206 course guides students through a process for analyzing the technology needs of their business. Course topics focus on using technology tools that enable sales agents to become more productive, increase their profits, and differentiate themselves in the marketplace. Course Content includes: Time saving technology tools Social media tips to connect and make money Strategic email marketing options Successful marketing via websites, blogs, video, and other communication tools Effective multimedia technologies for enhanced listing and buyer presentations Taking your business mobile

CRS 210 Building an Exceptional Customer Service Referral Business

This course is a highly interactive course designed to deliver all the essentials for refocusing the student's business plan to a customer service centered repeat and referral business. The information provided will help identify the expectations of the "new consumer," the "new behaviors" necessary to meet those expectations, and specific systems to make the agent's business more productive, more profitable, and more enjoyable. After completing this course, learners will be able to: + Refocus your business or extraordinary customer service to attract a higher caliber client in a more structured way + Develop strategies and dialogues for enhancing, sorting, and prioritizing a database of local, national, and global referral clients + Learn the expectations of the "new consumer" and the specific behavioral changes required of the "new referral-based agent" to meet those expectations + Plan specific delivery systems designed to generate an ongoing, successful repeat and referral business

CRS Win Win Negotiating Techniques

NAR reported that 87% of buyers feel negotiation skills are important for real estate agents to have. With some practice, you can further develop your negotiation skills and leave every transaction with all parties satisfied. This course uses interactive role-playing to drive the messages home. After this course, you will be able to: Establish rapport with parties in a negotiation Learn about other parties' needs and identify their interests Effectively prepare for negotiations by exploring actionable solutions and creating a game plan Respond to issues that commonly arise Implement new strategies and scripts

CRS 7 Things Successful Agents Do Differently

General Information This course demonstrates those things that successful agents do different from the average agent. It gives specific strategies and marketing systems to move their business to the next stage of success both professionally and financially. Attendees will learn how to organize their real estate career like a business, learn how to leverage their market statistics, learn how to plan for retirement and learn how to implement marketing to make these things happen. Agents of all experience level will find benefit in discovering how to take their business to the next stage of success. After attending this course, learners will be able to: + Identify the differences in treating a real estate career like a business versus acting like an employee in order to take control of the business decisions, treat all customers and clients consistently, and produce a consistent profit + Determine the goals for their business for three, five and fifteen years from the date of the course to develop specific strategic plans that will lead to business success + Realize the importance of understanding the local and regional real estate market statistics and their personal statistics in order to better establish goals and develop sales strategies + List the five stages and barriers of business growth to give the ability to transition business at the appropriate time + Establish a personal, business and marketing budget to guide the real estate business spending plan + Recognize the retirement needs of a real estate agent in order to have enough savings + Draft a complete marketing plan to properly promote the business for consistent and calculated growth

CRS Top of Mind Techniques to Boost Your Brand

In this dynamic one-day course, attendees will learn and apply advanced techniques for remaining top of mind with their spheres of influence. Through a series of engaging discussions and activities, you will explore the effective use of social media, neighborhood farming, and other marketing strategies to distinguish yourself as the trusted adviser for existing and prospective clients. Leave with an action plan that you can confidently implement to enhance and maintain your brand to generate a continuous stream of repeat and referral business. After completing this course, learners will be able to Master the use of social media, farming, and drip campaigns to maintain consistent contact with your clients Leverage your sphere of influence to build your business database and contact system Identify and implement effective strategies and tactics to gain client referrals Construct an action plan to distinguish yourself with consistent branding.

CRS Converting Leads Into Closings

Whether you are a new agent building your business or an established agent keeping your database fresh, maintaining a flow of potential customers is crucial to your success. Attracting leads is key, but if you don't have effective systems for converting them into closings, you're leaving money on the table. This course highlights both traditional and digital approaches to identifying and closing more customers. Instruction and activities cover all aspects of a successful customer interaction experience--attraction, first contact, needs analysis, incubation, conversion, closing, and beyond.

CRS 103 Mastering Time to Achieve Your Goals

How can one day change your life…both personally and professionally? Mastering Your Time shows you how to find success in your real estate career and in your personal life. This course will give you the resources to balance your business life with quality time for family and recreation. Course Content: Time Management Techniques Goal Setting Strategies Team Building/Personal Assistants Handling Stress Finding Your Motivation Dollar Productive Activities

Real Estate Negotiation Expert (REBI)

This new 2-day Course is an interactive experience to help negotiators elevate their game! The course examines all types of negotiation formats and methods so that today's negotiators can play the game to win. A full spectrum of tips, tools, techniques and advantages will be provided so that negotiators can provide effective results for their client.

Senior Real Estate Specialist Designation (REBAC)

The SRES Designation Course helps real estate professionals develop the business-building skills and resources for specialization in the 50+ real estate market by expanding knowledge of how life stages impact real estate choices, connecting to a network of resources, and fostering empathy with clients and customers.

Military Relocation Professional Certification (REBAC)

The goal of Military Relocation Professional Certification Course is to educate real estate professionals about working with current and former military service members to find the housing solutions that best suit their needs—as sellers or buyers--and take full advantage of military benefits and support. Students will learn how to provide the real estate services—at any stage in the service member's military career—that meet the needs of this niche market and win future referrals.

Accredited Buyers Representative (REBAC)

10 Ways the ABR designation makes agents better.... and cooler.

E-Pro Day One (REBAC)

Day 1 of NAR's e-PRO® certification program helps real estate professionals understand how to leverage digital marketing theory and technologies in their dayto-day marketing efforts as well as streamline real estate transaction processes using customer relationship management (CRM) systems and transaction management platforms. As a digital marketing primer, this course explains today's consumers and how real estate professionals can connect with them via relevant content, agent ratings and reviews in addition to search engine marketing (SEM) and search engine optimization (SEO) strategies

Generating Buyer and Seller Leads (REBAC)

This course evaluates the art and science of generating leads. We will examine the lead generation process from identifying viable leads, to qualifying them, and to converting them to clients. We will also review the tools and techniques necessary to implement a successful lead generation strategy that is adaptable to your business and target market.

Pricing Strategy Advisor Certification (REBAC)

At the conclusion of this course, students will be able to  Select appropriate comparables and make accurate adjustments to them, for use in developing home price opinions  Guide sellers and buyers through the details of CMAs and the underlying pricing principles that inform them  Interact effectively with appraisers

Real Estate Safety Matters. Safe Business = Smart Business. (REBAC)

Developed in partnership with NAR's REALTOR® Safety program, this three-hour course is an essential primer on how real estate professionals can limit risk to preserve safety—their safety, their clients' safety—and for positive business outcomes. Students will learn how to assess risk in their current practice and create safety systems, scripts, and tools for listing appointments, showing property, and conducting open houses. Students will also learn how to protect personal and electronic information online, in the cloud, and on social networks. As a practical resource, this course offers easy-to-remember strategies for real estate professionals when facing potentially dangerous situations.