There is a lot to understand when it comes to training. Unfortunately, many different programs use words to describe elements of a training plan one way, while someone else uses the same terminology another way. That can get really confusing. So, on our Training Video and Tips page we attempt to clear up some of the mess.
Each video is designed to focus on a particular aspect of training and make it all easy to understand. Training, while difficult, shouldn't be difficult to comprehend. The runner should know what they are doing, why they are doing it, and exactly HOW to do it. Anything less just doesn't work.
So, explore the library. More videos will be added as time goes on. And of course, if you have any requests, just let us know.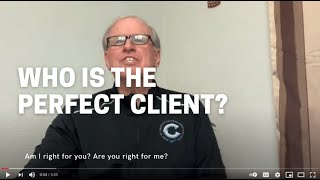 Who is the perfect coaching client?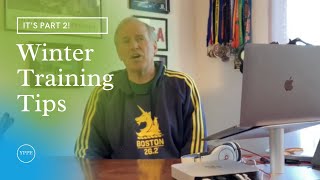 Winter Running Tips #2: Safety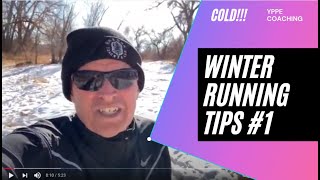 Winter Running Tips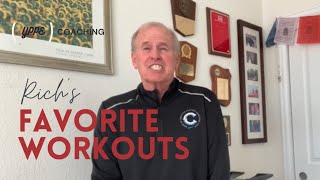 My Favorite Workouts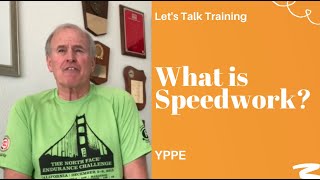 "Speedwork"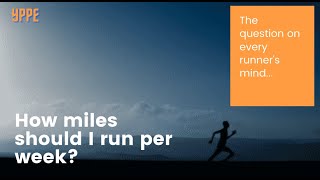 How many miles should I run per week?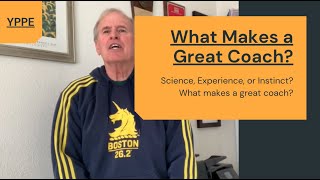 What Makes a Great Coach?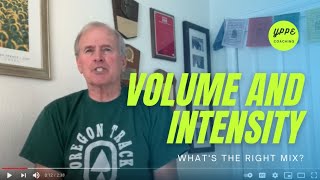 Volume and Intensity: How much and How hard?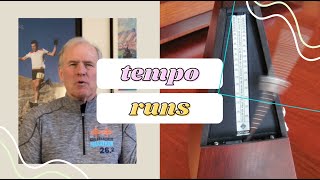 The Original Tempo Runs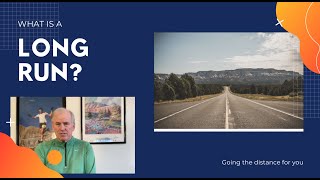 What is a Long Run?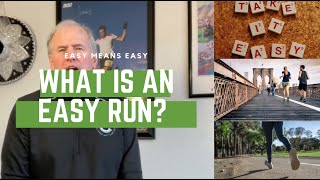 What's an Easy Run?
Who is the perfect coaching client?

The other day in a business planning ZOOM class I teach, I asked the group, "who is your ideal client?" Then, a day later while on the morning run, I asked my self, "who would be my ideal running client?" So, before answering, let me say this: I have coached people that were fast and people who were slow; I've coached people who were racers and people who were joggers; I've coached skinny people, not so skinny people; older one, not older ones; experienced ones, and flat out rookies.

Winter Running Tips #2: Safety

So, when it comes to winter running, there actually IS something more important than the clothes or shoes you wear: that thing is safety. While training in the woods or the park or the bike path is awesome, sometimes you're forced to run on or near the roads. It is there you run into your greatest threat as a winter runner: humans driving cars. What follows is what I believe to be the most important winter running tips of all: The Three Tips to Safer Winter Running.

Winter Running Tips

With the winter here (at least weather-wise so far), most runners would like to continue training. Here are some tips to make your winter/cold running a little more tolerable. We cover four things: 1. Your 'relationship" with cold 2. Clothes 3. Shoes 4. Where to run. What do you do when it gets cold out? Tell us below.

My Favorite Workouts

Raindrops on roses and whiskers on kittens…. Wait….. Those are not a few of my favorite things, BUT….. I have some favorite workouts. As a collegiate athlete, I distinctly remember three awesome workouts. The first was a steady state 10 mile run we used to do on the west end of the Edward Hines Parkway in suburban Detroit. We were slightly slower than tempo pace as the duration was considerably longer than 20 minutes. The key was the hills.

"Speedwork"

One of the key elements to being able to run and race faster, is doing what many call speedwork. It is difficult to race with the kind of turnover it takes to go faster or set a PR if you don't ever run fast in training. So what is speedwork? And how/where/why is it done. First and foremost, the term speedwork is often used to label a whole bunch of different types of faster training. In my experience, I drop this term to really mean three kinds.

How many miles should I run per week?

A lot of runners ask, How many miles should I run a week? Well, like many of the questions we've considered in these videos, that one can really vary according to 1) your experience, 2) your age, 3) your racing distance, and 4) the amount of time you have. Long, long, ago, it was recommended that if you wanted to run a particular race distance you needed to average 1/3 of that distance per day. So if I was going to run a marathon, I needed to average 9 miles a day (9x3 = 27, so I'd make it to the end of the 26.2 mile distance). That theory has kind of disappeared in the world of 21st century training. What really works as far as determining weekly mileage is looking at each athlete and asking the following questions.

What Makes a Great Coach?

Science, Experience, or instinct? What makes a great coach? Honestly, and yes this is a bit of a spoiler alert, it's d) all of the above. And The magic formula dosage for each is based a lot on the individual. Many coaches are strong in the scientific aspects of training. They have elaborate training programs for their athletes and can document the reasons behind any workout session. While science is important, other coaches are higher in EQ than in IQ. They work better with the PEOPLE, than the science.

Volume and Intensity: How much and How hard?

A great disc jockey sits at the mixer and slides the many levers in the quest to deliver the optimal dance sounds. A coach slides their own levers of the proverbial training mixer as well. What are you talking about? Glad you asked. Any training program works with two major components: Volume (how much you run), and Intensity (how fast/hard you run). There, by the way, are countless studies where volume and intensity have been poked, prodded, and measured to determine which is the most important and why. Some theorists support high volume for success yet others love the idea of intensity to be your best. To me, that "which is the best" comparison, is a different way of looking at it than the monitoring of those two parts of training. So, let's stay on point.

The Original Tempo Runs

Everyone is on tempo runs these days. 5 mile tempo runs, 9 mile tempo runs, 20 mile tempo runs. So what exactly IS a tempo run? AND why would I do them? The original tempo run was a run performed at what was called threshold intensity which is roughly 85-90% of max heart rate. They were run between 18 and 22 minutes. They accomplished four things: 1. They helped the runner become become more efficient art clearing lactic acid while running. 2) They were a great way to increase your aerobic fitness 3) Tempo runs can help immensely when it comes to working on your running economy and biomechanics, and 4) They are an excellent way to work on mental toughness.

What is a Long Run?

Theoretically a long run is a run between 25-30% of the runner's weekly mileage. For someone like me, running 45-50 miles a week, that might be 12-15 miles. For a 70 mile a week runner, it'll be around 20 miles. Most runners cap the long run around 22-24 miles. Long runs help us become more efficient as a fat burner, they help improve running economy so you can run faster at sub max heart rates, and they also improve cardiovascular strength.

What's an Easy Run?

This morning I went for a nice easy 7 mile run. So, what does that mean? What exactly is an easy run? Well, like any other aspect of training, the real answer may vary based on who it is you ask. For the most part an easy run is going to be a run where your heart rate stays somewhere between 50-70% of your max heart rate. Probably closer to 50 for a newcomer, higher for an experienced or extremely fit runner